SAF Training & Education Association - An Introduction
It has long been noted that the firearms training community has lacked a nationwide training program specifically directed at training the new and inexperienced shooter in the defensive use of the most common platforms of firearms – pistol, shotgun and carbine. Over the past year the SAFTEA has embarked on the development of just such a training program.
Beginning in early 2014 experienced trainers from throughout the country were recruited to act as the core of SAFTEA and to begin the development of a number of foundational courses. The initial offerings include MOI – Methods of Instruction, Defensive Handgun 1, Defensive Handgun 2, Defensive Shotgun 1, Defensive Shotgun2, Defensive Carbine 1 and Defensive Carbine 2 in addition to instructor level course work to train a national cadre of firearms instructors to offer SAFTD courses throughout the nation.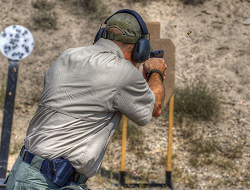 All of the courses offered are presented with the defensive use of the individual firearm in mind. While familiar foundational material is presented, additional defensive topics and activities are included such as firearm selection, holsters, use of force, discussions about AOJP – Ability, Opportunity, Jeopardy, Preclusion – Disparity of Force, use of cover and concealment, the defensive stance, methods of aiming your defensive firearm, how your body will react to a defensive situation and a broad range of incremental live fire drills to build the student's shooting skill level. All Level 1 courses are introductory and foundational. All Level 2 courses take the student's foundational skill set and builds it into a more comprehensive defensive shooting level.
These six courses will be the introductory set rolled out through the Spring and early Summer of 2015. The national introduction of the SAFTD courses will be held at the Shot Show in Las Vegas in late January. Initial instructors will be trained beginning in February. Initial student level coursework will begin mid-March. All coursework will be scheduled via SAFTD's website with all available courses and regional trainers being listed along with full course descriptions and full bios of all certified SAFTD instructors.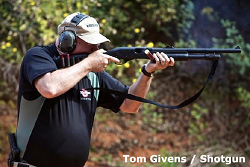 Instructors will need to attend SAFTEA 's MOI course – as well as completing periodic Continuing Education, the course they wish to be certified to teach and the instructor version of that course while achieving passing scores of 90% on all written exams. At the end of the instructor course, they will shoot a qualification course requiring a passing score of 90%. Instructors must also have a First Aid certification from a recognized organization as well as having certified instruction in CPR and the use of an AED.
The required Continuing Education (CE) will take multiple forms including CE articles contained in various magazines, online course work, advanced work from other training companies as well as periodic face-to-face training opportunities with SAFTD. The intent is to ensure SAFTD Instructors are the most up to date in the defensive training community.
This column will be used to introduce a course when it rolls out and to provide an ongoing forum for training topics for the new and inexperienced shooter.
We are excited about our program. We strongly believe it fills a significant gap in what is being offered to a new defensive firearms student. We look forward to meeting you all at Shot Show and in the weeks, months and years to come.