SAFTEA Instructor Insurance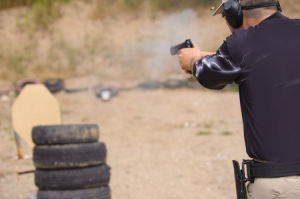 The SAFTEA is proud to offer liability insurance to all SAFTEA Instructors. The insurance provider is American International Group, Inc. (AIG) and administered by Joseph Chiarello & Co, Inc. www.guninsurance.com
Program Administrator
Joseph Chiarello & Co, Inc. was founded in 1934 in New York City. The company is located in Elizabeth, NJ. With over 70 years of experience in the insurance industry and 3 generations of family in the business, loyalty, trust and tradition are the hallmarks of their business. Since 1979, they have been dedicated to meeting the insurance needs of the Firearms Industry. Joseph Chiarello & Co., is a proud supporter of the National Shooting Sports Foundation, The National Association of Firearms Retailers and The Hunting Heritage Trust. The insurance coverage we provide is an important tool for managing your exposure to risk. We strive to provide the best products and services available to our clients. Endorsed by the National Shooting Sports Foundation.
Program Benefits:
Endorsed by the NSSF
100% domestic policy
No overseas carriers
Admitted in ALL 50 states
Not a SURPLUS LINES policy
Property limits and replacement cost can be tailored to meet an individual account's needs
Exceptional claims and litigation support
General Liability (with available limits of up to $1 million per occurrence and $2 million in the aggregate)
Commercial Property
Equipment Breakdown
Firearms Instructor's Liability
To apply for the policy, please:
Complete the entire application. Please answer all questions.
Return the application via email to

This email address is being protected from spambots. You need JavaScript enabled to view it.

or fax the application to (908)-352-8512 with 3-5 of the most current certifications for firearms training you hold.
Include a copy of the certificate you provide to your students upon completion of your training classes.
Advise us if anyone needs to be listed as an Additional Insured. Provide the complete name, address, and email address of the facility. If you do require someone to be named as an additional insured, please obtain a Certificate of Insurance from them, indicating CGL limits of at least $1,000,000. This must be submitted to add anyone as an additional insured.
The premium per instructor is $375 (additional fees may apply in NJ, FL, and KY).
We will contact you if there are any questions, or documentation missing from your submission.
If the application is approved a policy will be bound. The policy and invoice will be emailed to you within 3 days of binding.
If you have employees (they receive a W2 from you) who also instruct, we need an application completed for each additional instructor. If you use additional instructors who are independent contractors (they receive a 1099 from you) they must provide you with proof of their coverage, naming you, or your business as an additional insured on their policy. Submit their certificate of insurance to our office.

We are authorized to offer an endorsement to the instructor policy if you are a certified Simunition® instructor at an additional premium of only $150. (PER each certified Simunition® instructor.) Call our office for details and the supplemental application.

We look forward to hearing from you. Please phone our office if you have any questions or concerns.
Limits of Liability: Occurrence Limit
Aggregate Limit: $1,000,000 / $2,000,00
Annual Premium: $375.00