SAFTEA MOI "Methods of Instruction"
The purpose of the SAFTEA MOI "Method of Instruction" is to introduce the new Instructor Candidate to the teaching methods that SAFTEA has adopted, and to instill the teaching methods, policies and procedures, professional ethics, and business models of SAFTEA to all instructor candidates.
Click here to: Find a Class Near you.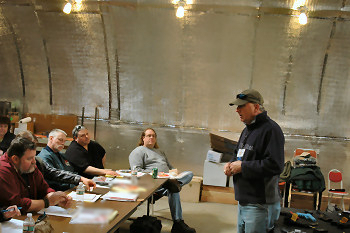 In this two day course you will learn:
MOI Introduction
SAFTEA Organizational information
Class structure
Classroom Presentation
Running a Range
SAFTEA Teaching methods
SAFTEA Ethics and Policies
Teaching a mini class.
Administrative Information
SAFTEA Rules & Policies
Class Rules/Edicts
What is expected of the Instructor Candidate?
Use of Language and limits
History of SAFTEA
Levels of Instructors
Revoking/suspending of instructor credentials
Fields of training
Visual aids
Range Etiquette
Principles of Learning
Teaching Aids
Feedback and Assessment
After Action Reports
Training Culture
Situational Awareness
Teamwork in Training
Public Speaking
Dealing with Problem & Dominant Students
Dealing with Volunteers
How to keep Volunteers
Failing a student
Handicapped students
Use of SAFTD Trademarks
Insurance
Maintaining Training Records
Reporting Issues
Advertising
Social Media Marketing
Web sites
Business Standard Operating Procedures
Media relations
Sponsors
Cost analysis of a class
and More.