S.A.F.E. - Instructor Development Course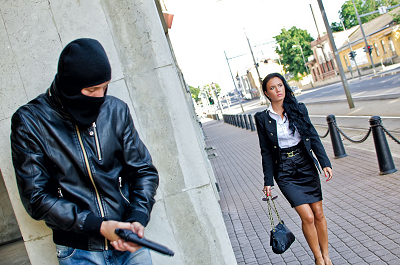 The SAFTEA "S.A.F.E" Instructor Development Course is a one day workshop that will take the instructor candidate through the S.A.F.E. Seminar and the instructor portion of the workshop. The goal of the workshop is to teach you how to professionally and confidently conduct the S.A.F.E. Seminar in your community using the SAFTEA lesson plans.
The course will be led by a Certified SAFTEA Master Instructor. In the first half of the course the instructor candidate will participate in a full professional presentation of the S.A.F.E. Seminar. During the second part of the course the candidate will be participating in the instructor coursework/lesson plan. Besides bookwork the candidate can expect to participate with a hands on learning approach using the course material, slides and visual aids, while roll playing in an instructor capacity with other instructor candidates. Click here to: Find a Class Near you.
Instructor Credit Transfer from other organizations. - There is no credit transfer from other organizations available. There are to many differences in training and training philosophy. This also becomes a legal and liability concern.

Listed below is a brief description of the course topics that will be covered.
Introduction
The Criminal Mindset
How criminals select their victims
Creating a Safe Room & Home Security Plan
Situational Awareness and Avoidance Techniques
Internet and Cyber Safety
Home & Phone Security
Carjack Avoidance Techniques
Automobile & Travel Security
Personal Boundaries
Personal & Cyber Security
Personal Defense Devices (Tasers, Stun Guns, Batons, Pepper Spray)
Personal Safety Tools (Alarms, Whistles, Cell Phones etc)
What to do in case of a Home Invasions and/or Burglary
Interacting with the Police
How to stop Sliders in their tracks
Bump Keys and Prevention
Security Window Film
The 6 second garage door break-in and how to prevent it.
Malls & Parking Garages safety concerns
Layers of Defense and making your home a hard target.
Mental Preparedness & Controlling Fear
Lighting, Alarms, Dead Bolts, Windows and more
Rape Statistics and Prevention
Banking & ATM Scams
Cyber-fraud & Electronic Theft
Cyber-stalking & Cyber-bullying
Identity Theft
Classes avaliable to teach:
S.A.F.E OC Pepper Spray Module, has been approved by: "POM Indsturies OC Spray " (Must attend the student level class)
S.A.F.E. Work Module,
S.A.F.E. Schools & College Module
S.A.F.E. Seniors Module
S.A.F.E. Handicapped & Disabled Module
S.A.F.E. Domestic Violence & Stalking Module
S.A.F.E. Church Safety Module
S.A.F.E. Home and Vehicle safety Module
S.A.F.E. Response to an Active Event Module (Bombing, stabbing , shooting terrorist attack)
S.A.F.E. Information Security Module
Special Section:
Domestic Violence & Stalking
The S.A.F.E. Instructor Course will take approximately 9 hours to complete. There will be an hour lunch break in between sessions. After completing the course certificates will be finalized and handed out.