Women and the Tactical Conference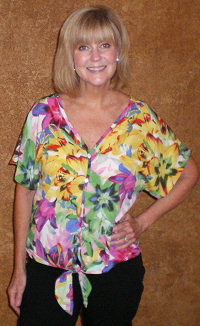 Women make up half the population of the world and a great deal of criminal violence is directed toward them. Every day in the US women are subjected to rapes and other sexual assaults, carjackings, robberies, abductions, and other crimes. In recent years, more and more women have been buying guns for personal protection and more are entering the training field than ever. As a result, there is a huge need for qualified, competent training for these new female gun owners.
For over 15 years we have been conducting the annual Tactical Conference, usually held in Memphis, and it has become the premier training event of the year. This year we had 200 participants from literally all over the United States, and 35 nationally known trainers presented classroom, live fire, and hands on blocks of instruction over three full days of training.
There have always been women in attendance at the conference, but we are seeing a sharp increase over the past few years. In 2013, I believe we had 14 female participants; in 2014 that number was up to about 20; this year, there were over 30 out of a total of about 200 participants. We had a number of female trainers who presented blocks of instruction this year, including Tiffany Johnson, Lori Bigley, Eve Kulscar, Julie Thomas, and Linda Hoopes. Other female trainers in attendance included Vicki Farnam, Robyn Street, and Gail Pepin.
There were several topics presented this year of special interest to ladies. Lori Bigley put on a detailed presentation on holsters and other carry options for women. Claude Werner and Linda Hoopes gave a presentation on tactical communication for couples. Craig Douglas, and together Karl Rehn and Caleb Causey, put on live force on force scenario-based training that applied to either gender. The 2016 event will feature a number of female trainers and new blocks of instruction. Let's encourage more women to attend and take part in this unique training and networking opportunity.
For more information on the Tactical Conference, see http://www.rangemaster.com